Meet Our Pastor, Dr. Doug Brooks.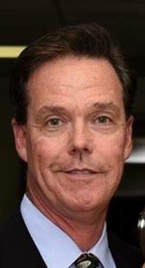 Senior Pastor
Dr. Douglas E. Brooks was born and raised in Woodbridge, VA -a suburb of Washington, D.C. He graduated from College of Biblical Studies here in Houston, TX with a Bachelor's degree in Biblical Counseling/Behavioral Science. He obtained a Masters of Divinity/Biblical Studies degree from Liberty Baptist Theological Seminary. He went on to complete his Doctor of Ministry in Leadership from Liberty. His focus of thesis-study was to develop a ubiquitous leadership training program for the local church. Prior to his calling to vocational ministry, Pastor Doug served in business leadership, overseeing marketing and sales teams in a large corporation.

Dr. Brooks also serves on faculty staff at College of Biblical Studies, teaching Theology, Bible, Hermeneutics, and Homiletics. Dr. Brooks and his wife Diane have two sons, Avery and Jared. Avery is currently a student at College of Biblical Studies. Jared is a senior at Katy High School.

Publications
An Organic Model of Leadership Development for the Rural, Traditional Church (ProQuest Dissertations & Theses, 2015).